Ashley & Daniel met in Spring 2013 when they bumped into each other at a bar and have been together ever since. Ashley is an avid nature lover and backpacker (which Daniel has grown to love too) and she knew she wanted an eco-inspired wedding. When they found the Springs Preserve in Las Vegas, Nevada, they knew that was it. They planned their Springs Preserve wedding with the help of Faithfully Yours Events and brought their closest friends and family to Vegas for an intimate destination wedding. Springs Preserve is part sustainability museum, part desert garden and it's located just a little ways off the Strip.
The couple did an intimate first look on the property followed by bridal party portraits in a cactus alley. Their ceremony was held at the Garden Arboretum and Ashley walked down the aisle to meet her husband, tearing up yet smiling the whole way. After the ceremony, guests joined cocktail hour in the cactus alley while I whisked them around the Springs Preserve for sunset portraits. The reception was held outside underneath romantic bistro lights, and the greenery and floral backdrop behind their sweetheart table was just to die for. Wildflowers, votive candles and rose gold vases adorned the tables. Ashley & Daniel entered their reception to cheers and applause, and danced their first dance to "Lady in Red" – Daniel's guilty pleasure song and symbolic of Ashley's hair.
As a timely gesture to help with causes they care about, the couple donated to two funds in honor of their wedding guests: Unicef Mexico Earthquake Relief and Save the Children's Hurricane Maria Relief Fund. This kind, loving pair of newlyweds couldn't have had a more meaningful wedding, surrounded by the people they love most.
Venue: Springs Preserve | Planning: Faithfully Yours | Catering: Divine Events | Hair & Makeup: Amelia C. & Co. | Floral: The Palette | Officiant: Wedding Vows Las Vegas | DJ: Miss Ninja | Rentals: RSVP Party Rentals | Lighting: Vegas Event Lights | Cake: Las Vegas Custom Cakes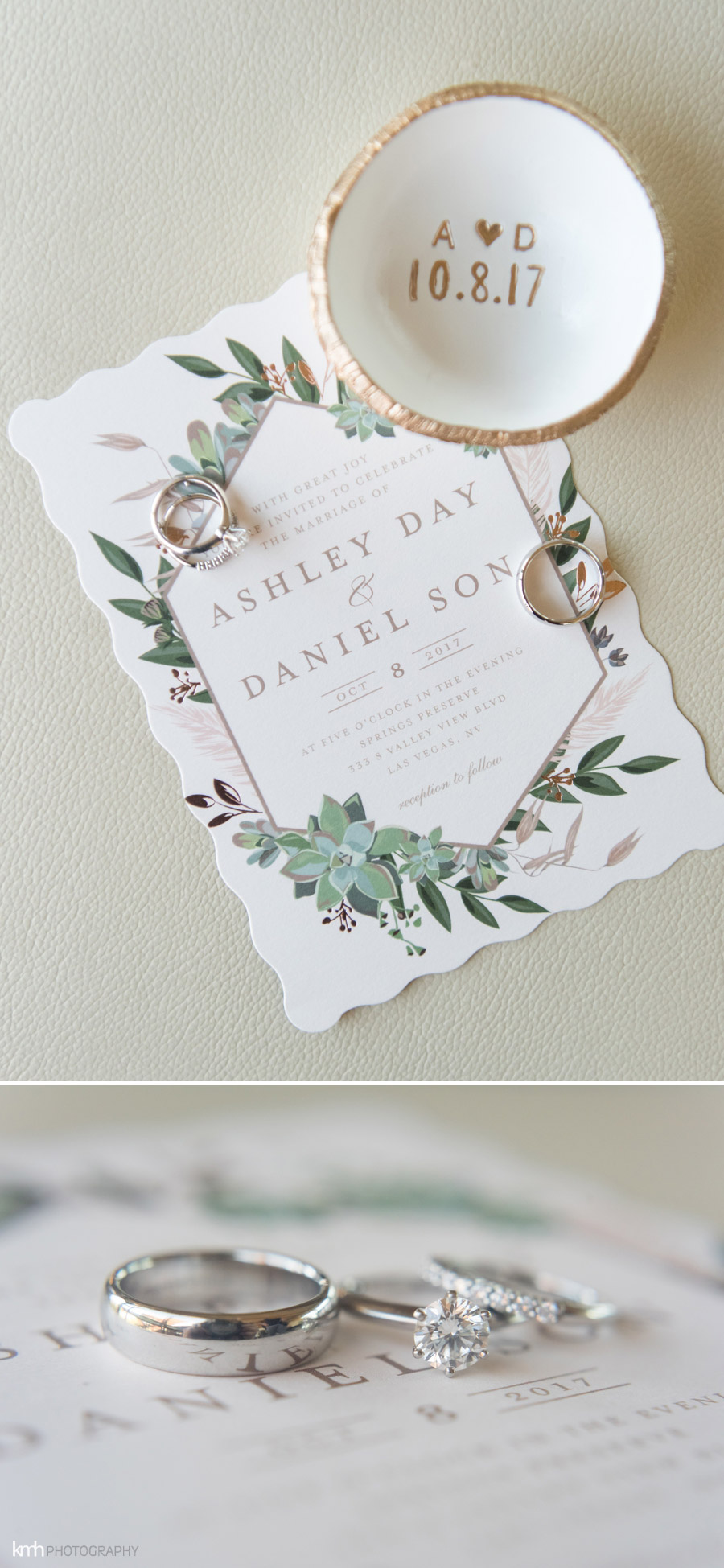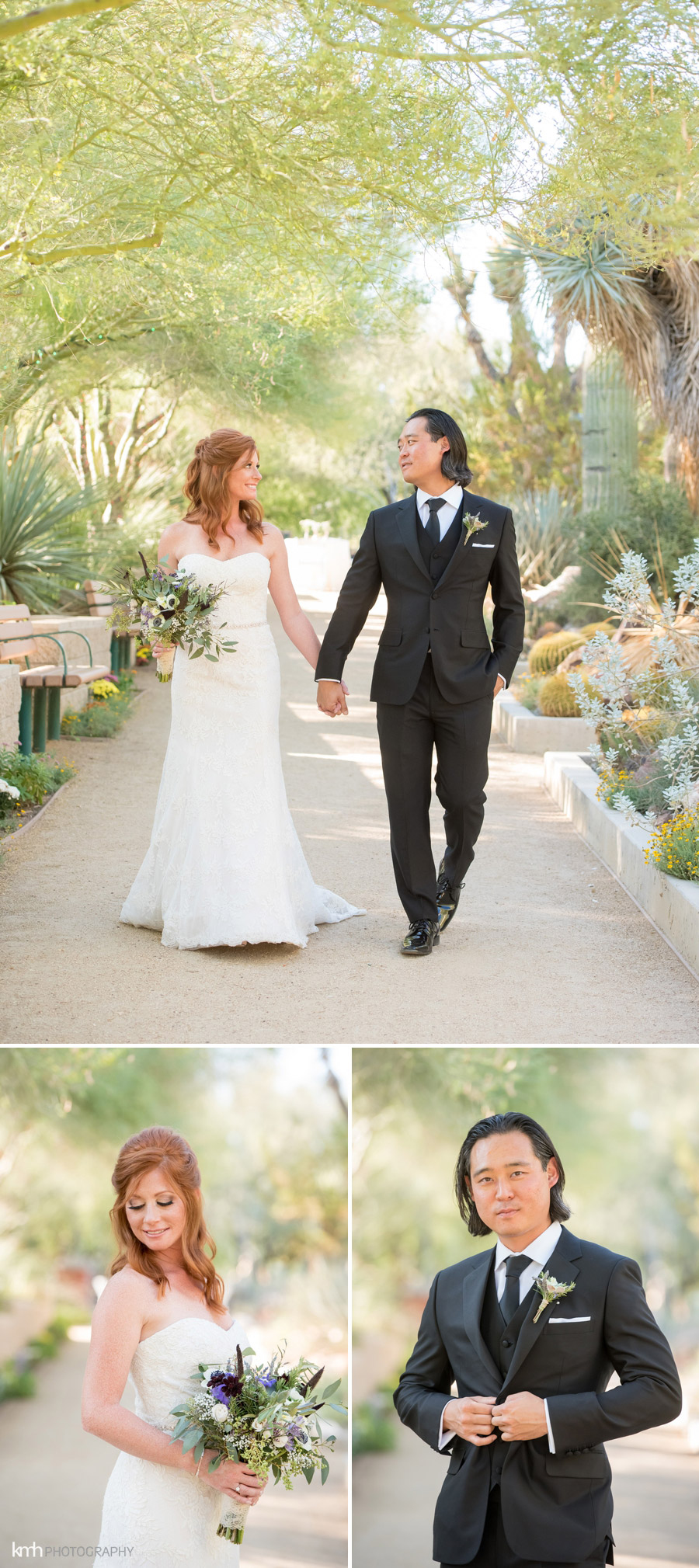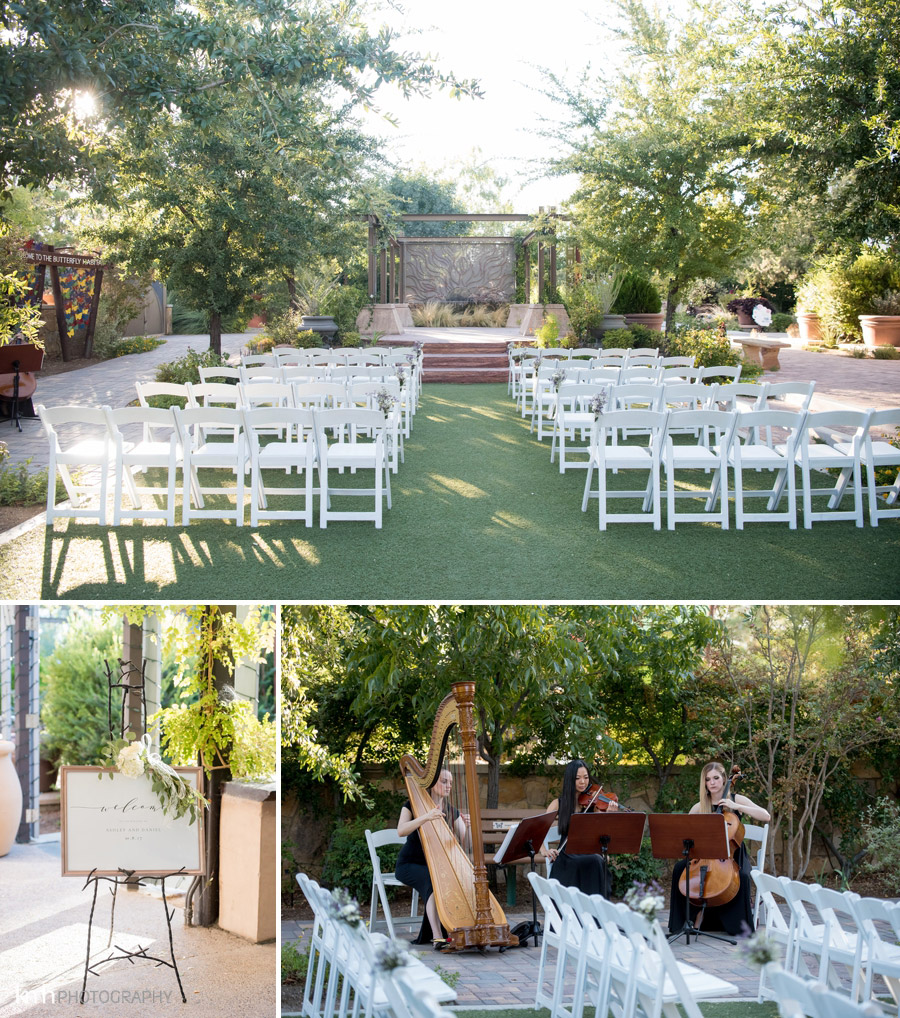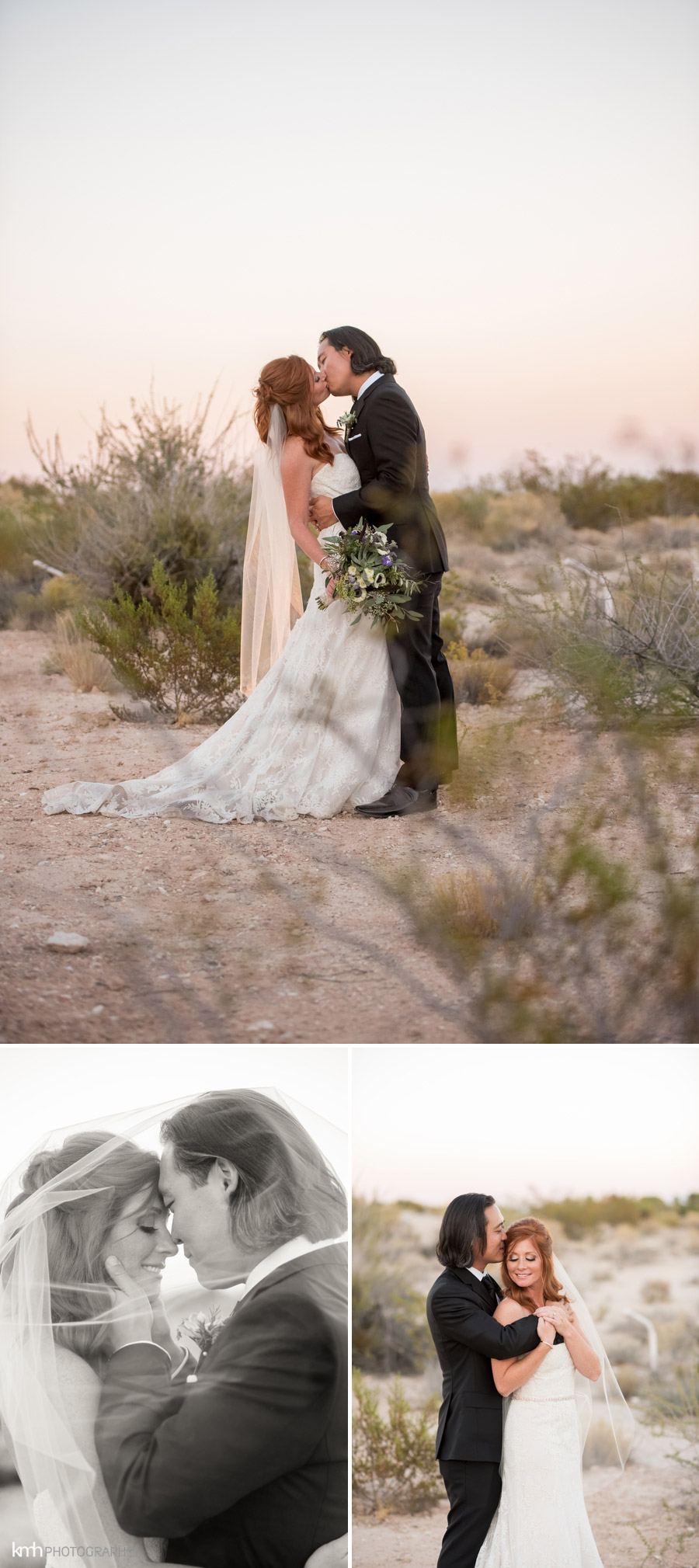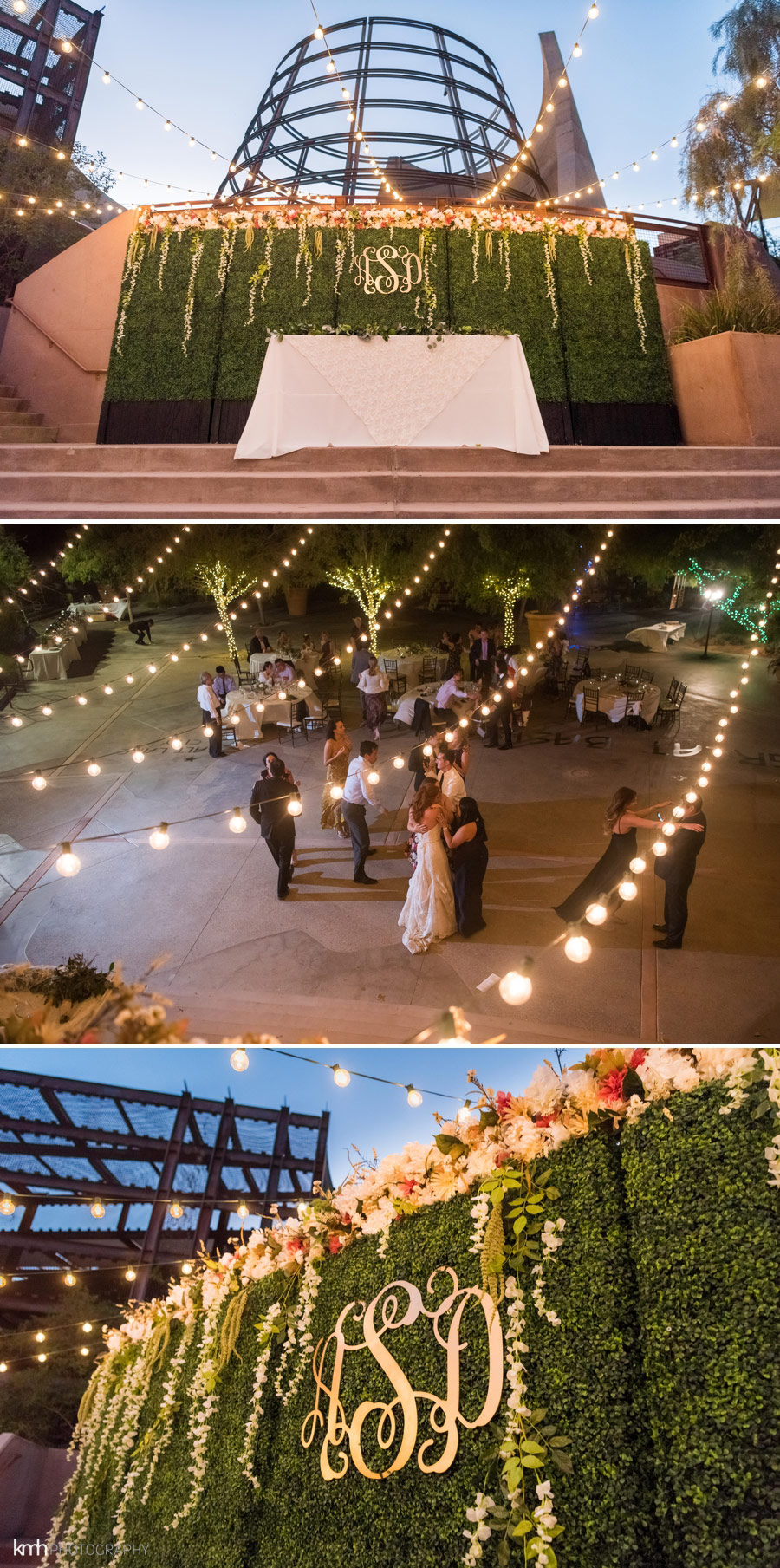 More images in their slideshow below…