Having digital images is wonderful, but having a printed keepsake that tells a visual story of our wedding day is a priceless heirloom. I absolutely love sitting down with my husband and looking at our album, as well as showing it to visitors in our home. In the coming years, I will show it to my daughter to explain our love story. We will flip through the pages, half of the album in my lap and the other half in hers, and she'll notice her aunts, uncles and grandparents celebrating with us on our wedding day. Wedding albums give future generations a peek into your story through an irreplaceable heirloom.
Wedding Albums
Wedding albums have a leather spine and back and an acrylic image cover. Super thick, collage-style pages tell the story of your day with vivid, crisp images. Available in 10×10 or 12×12.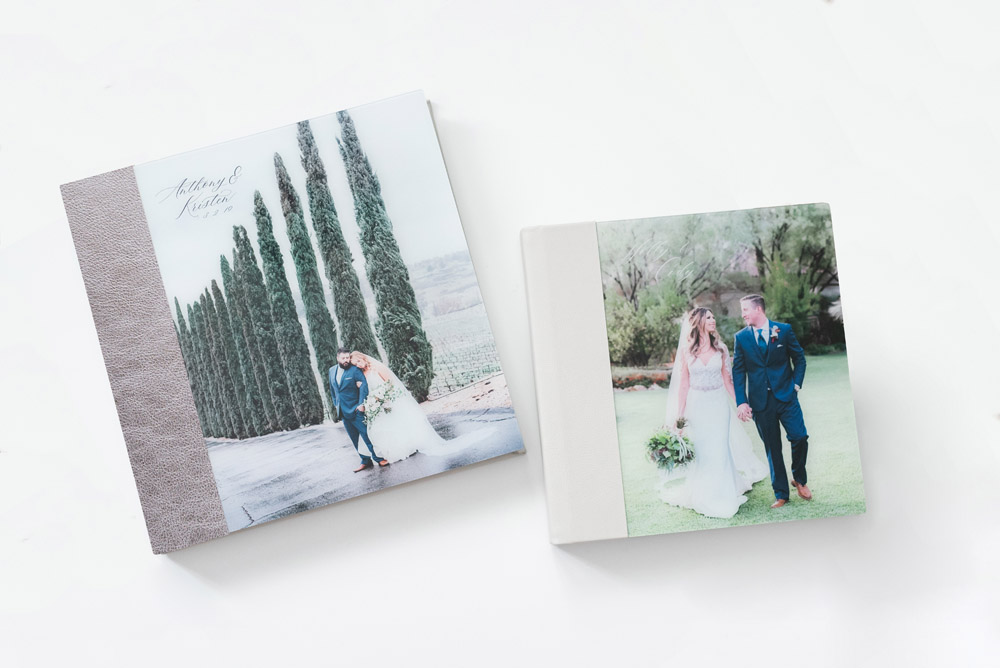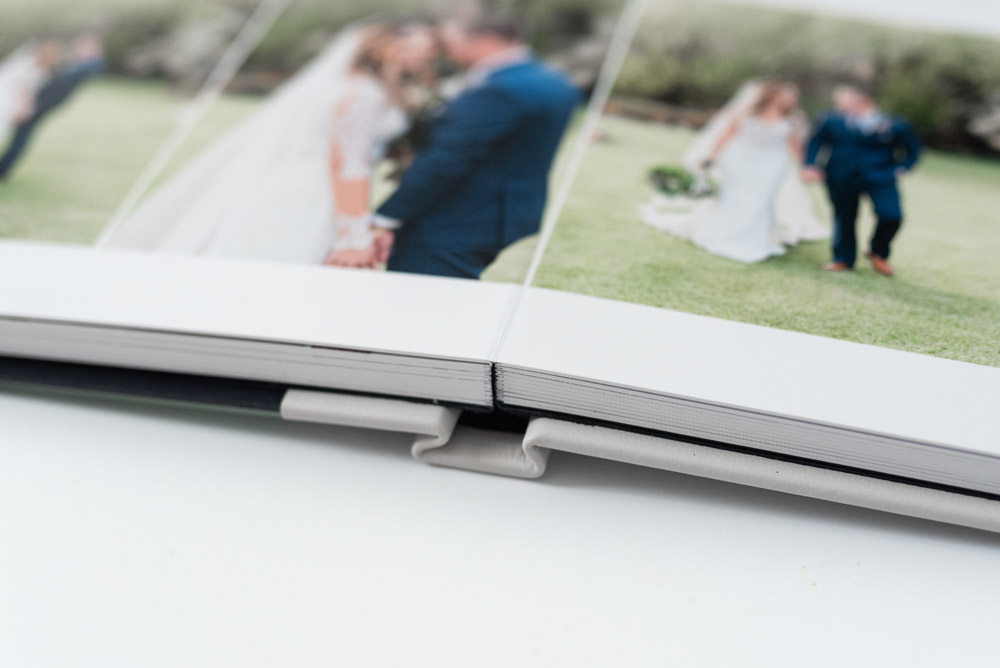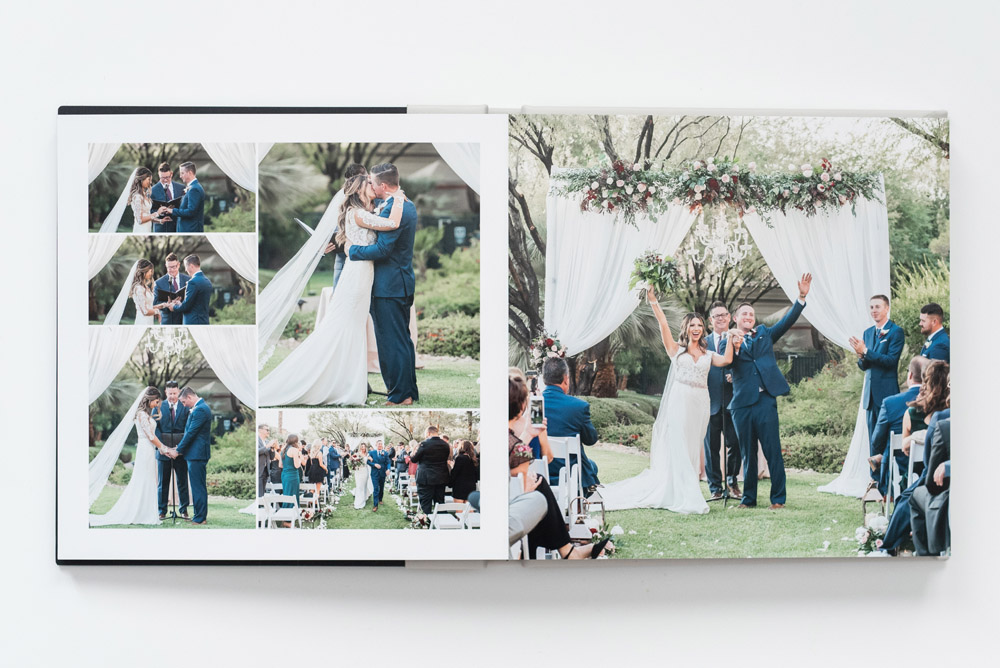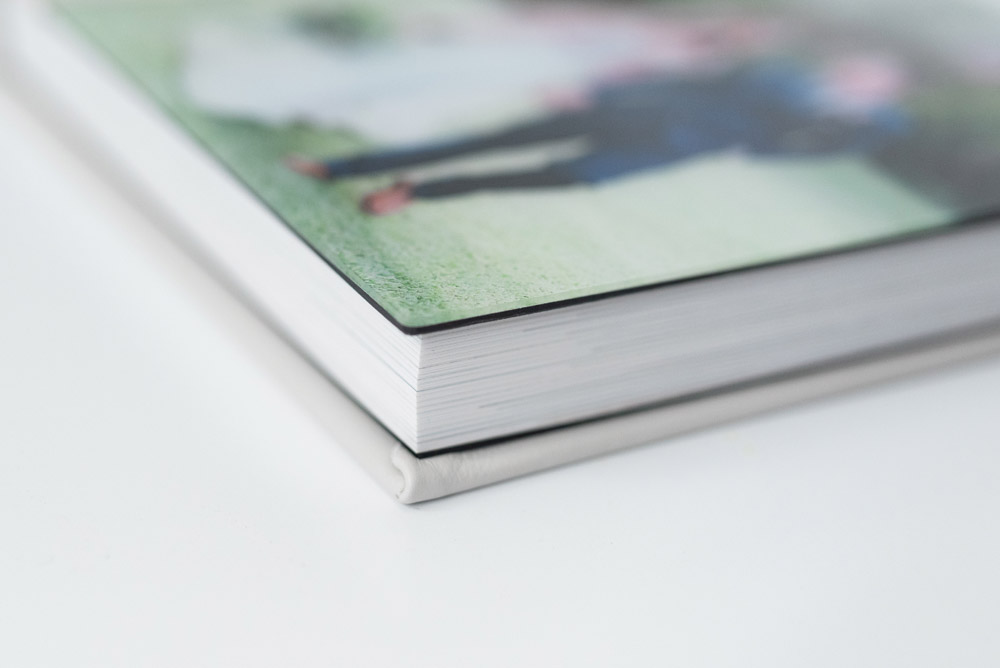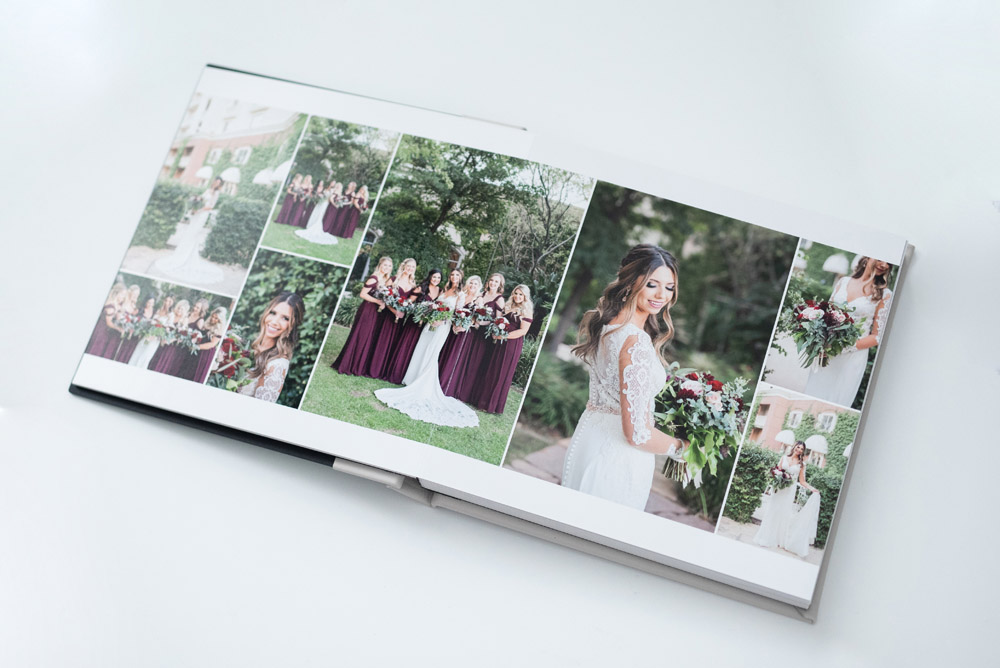 Parent Albums
Parent albums are slightly smaller than your large album, with a full leather cover and your names stamped into it.
If your parents helped to make your wedding a dream come true, a parent album is a beautiful way to show them your appreciation. Whether you're wanting to surprise your parents with a thank you gift, a holiday present, or a Mother's/Father's Day gift, you can order one any time after the wedding. Just let me know and I'll create an album that they can cherish for a lifetime!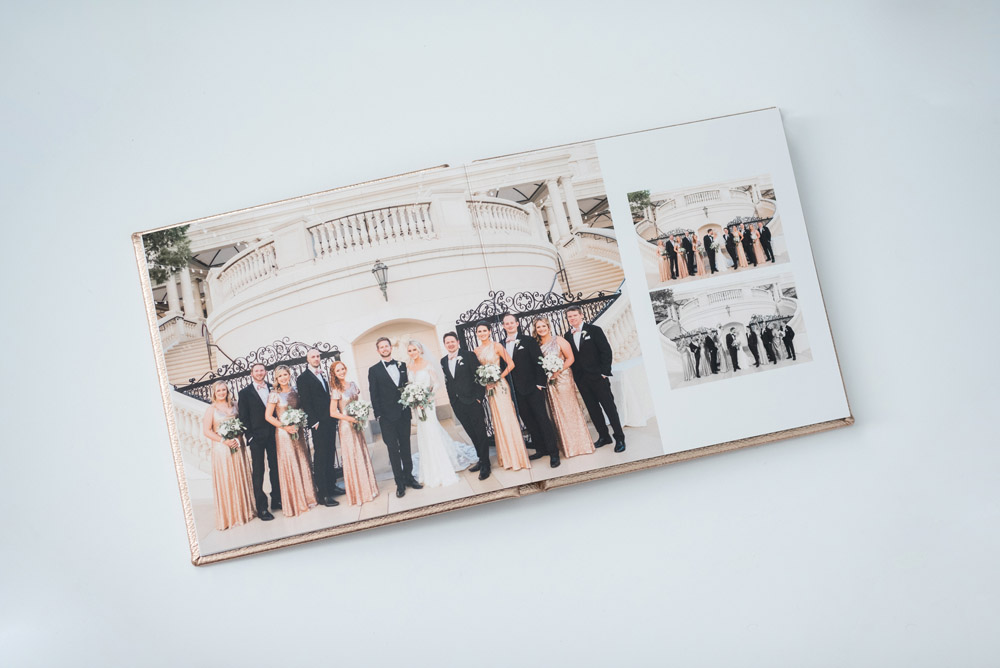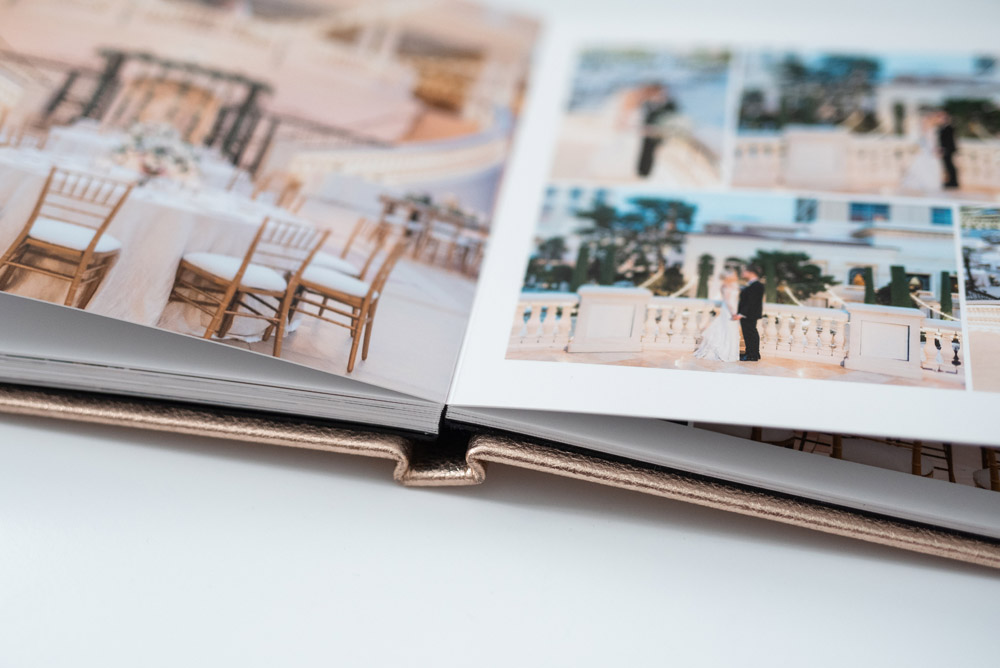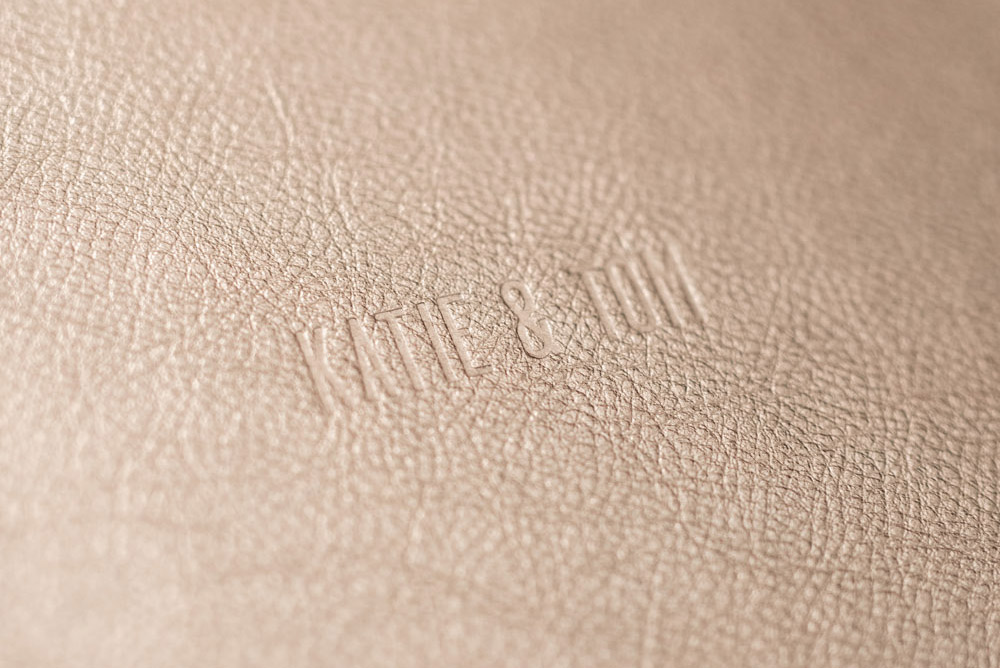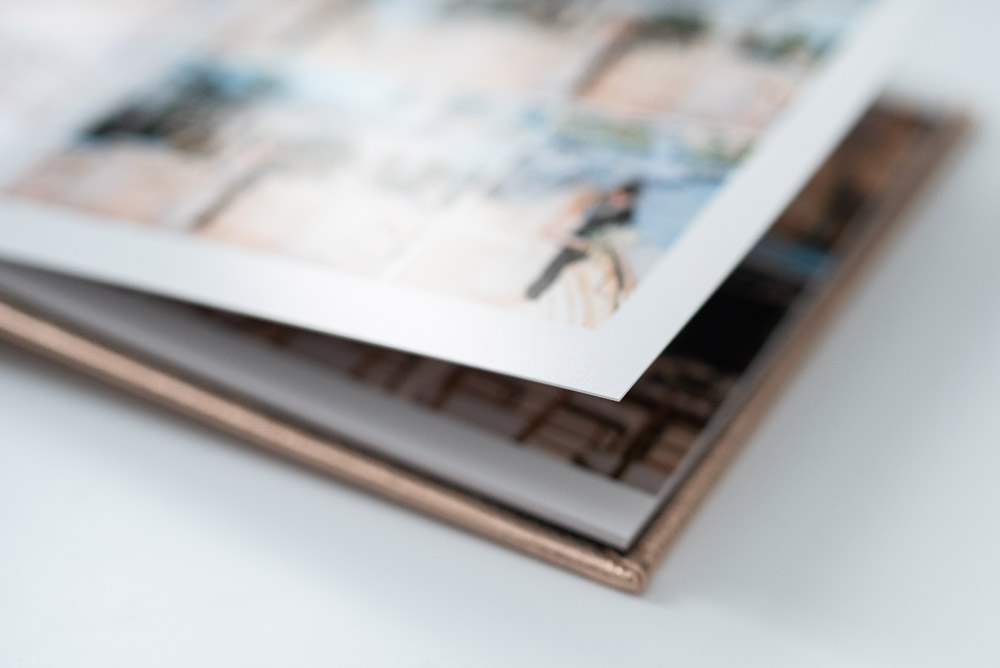 Wedding Guestbooks
Some of my collections also come with a wedding guestbook featuring your engagement session images. This is designed to go on your card or gift table so that guests may sign throughout the night and leave you well wishes. With one of my guestbooks, you'll have a cherished keepsake from your wedding. Guestbooks can be added onto any package as well.